Batteries need strong connections – are resistance, laser and micro TIG welding the best suited joining technologies?
Marcin Alexy, David van de Wall, Geoff Shannon, Mark L. Boyle
2019.04.24 by Marek Dragan
The contacting of battery cells is very essential and technologically challenging step during the battery pack manufacturing. The goal is to achieve best weld joint without defects to enable high current flows. This requires high quality welding and joining process. A number of technologies is already well established respectively is typically used to solve most common applications. All three technologies resistance, laser and micro TIG welding are well suited for integration into production lines that may be either standalone or automated operation. To maintain the required throughput that offers high quality and yields, it is important to have a clear understanding of which process is best for the particular battery pack size, tab and terminal material, type, and thickness. In addition, the selected process and integration solution should include process monitoring, process data management, and weld quality assessment.
doi: 10.17729/ebis.2019.1/6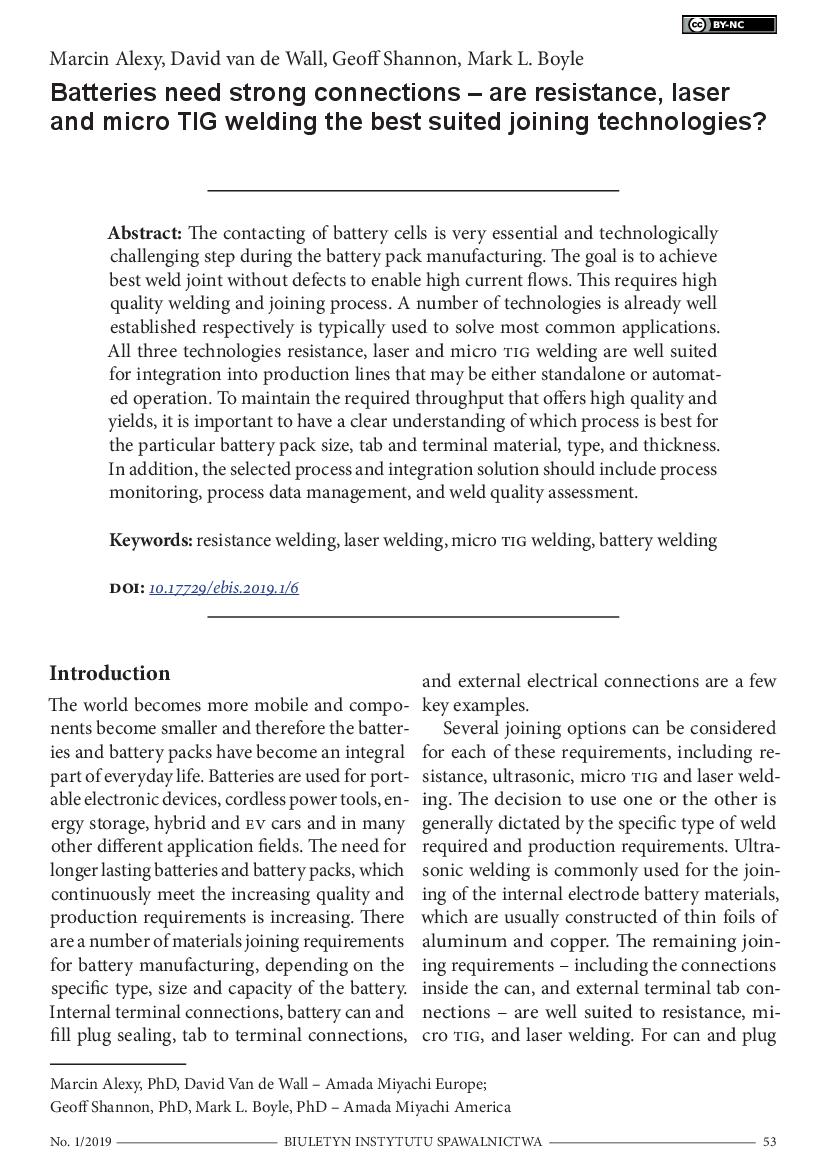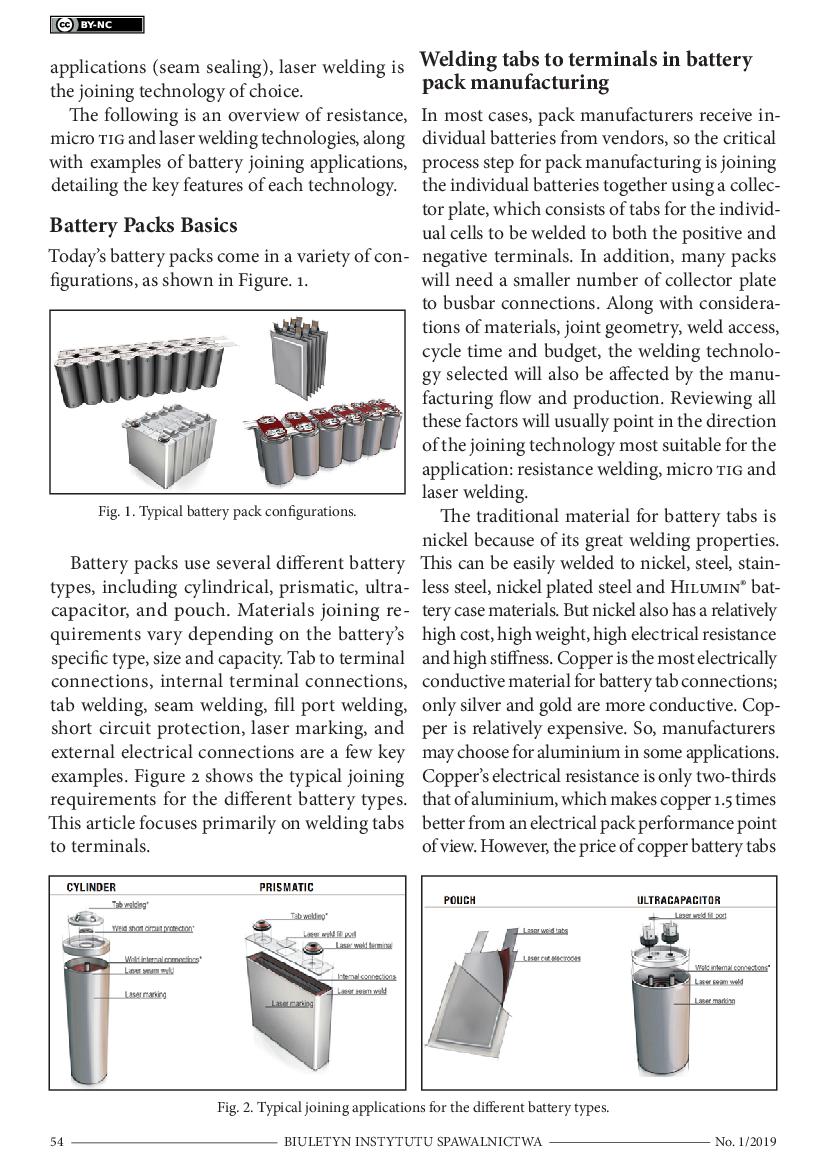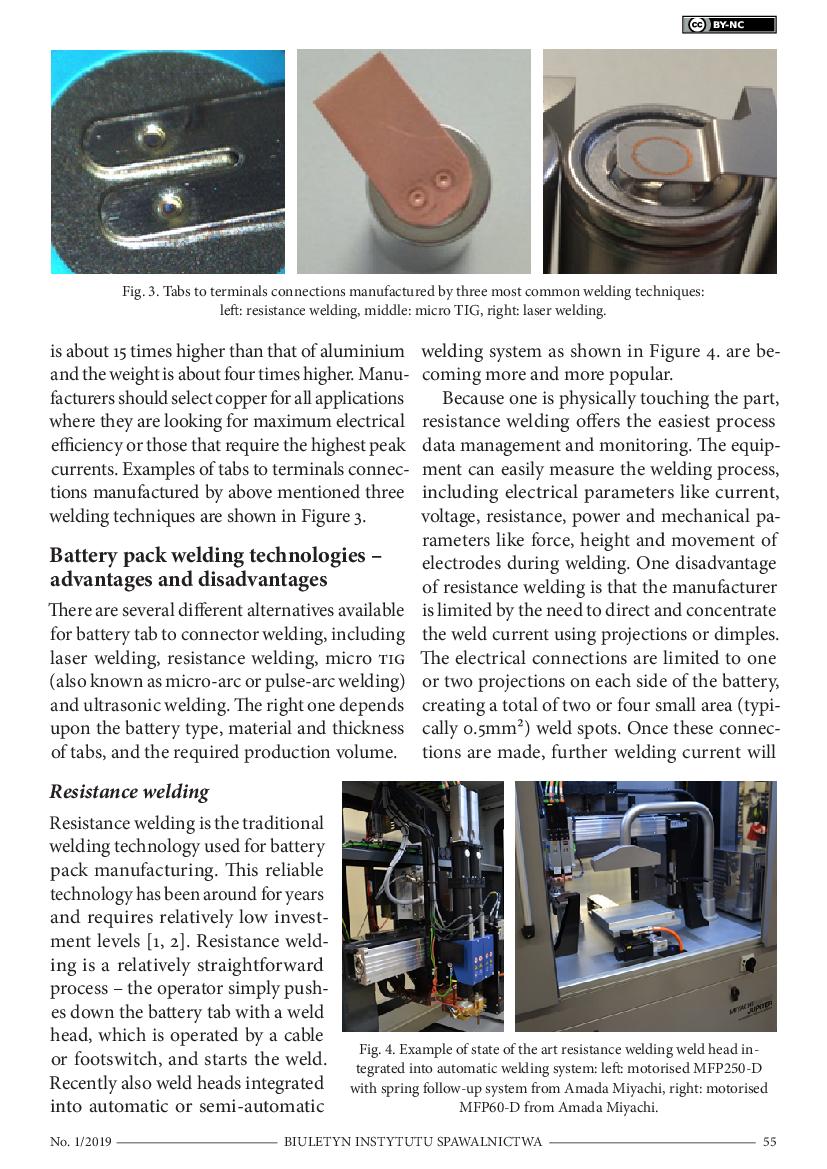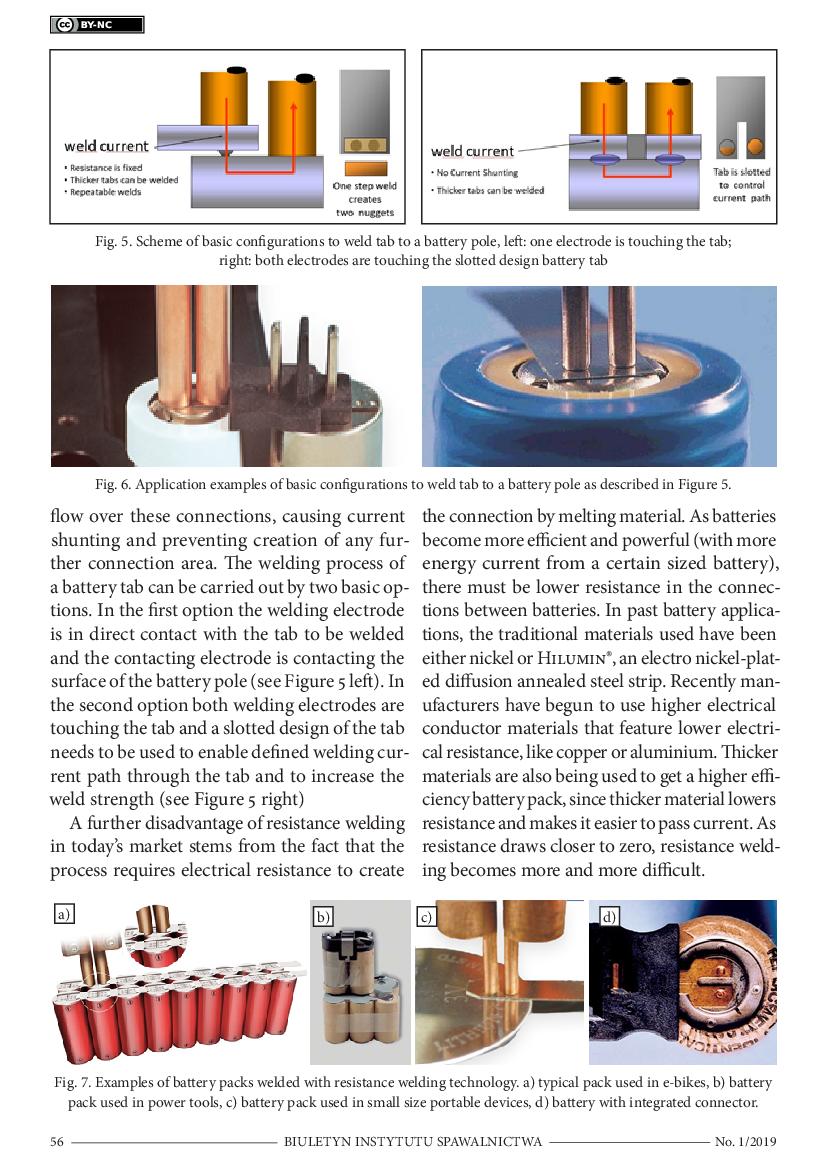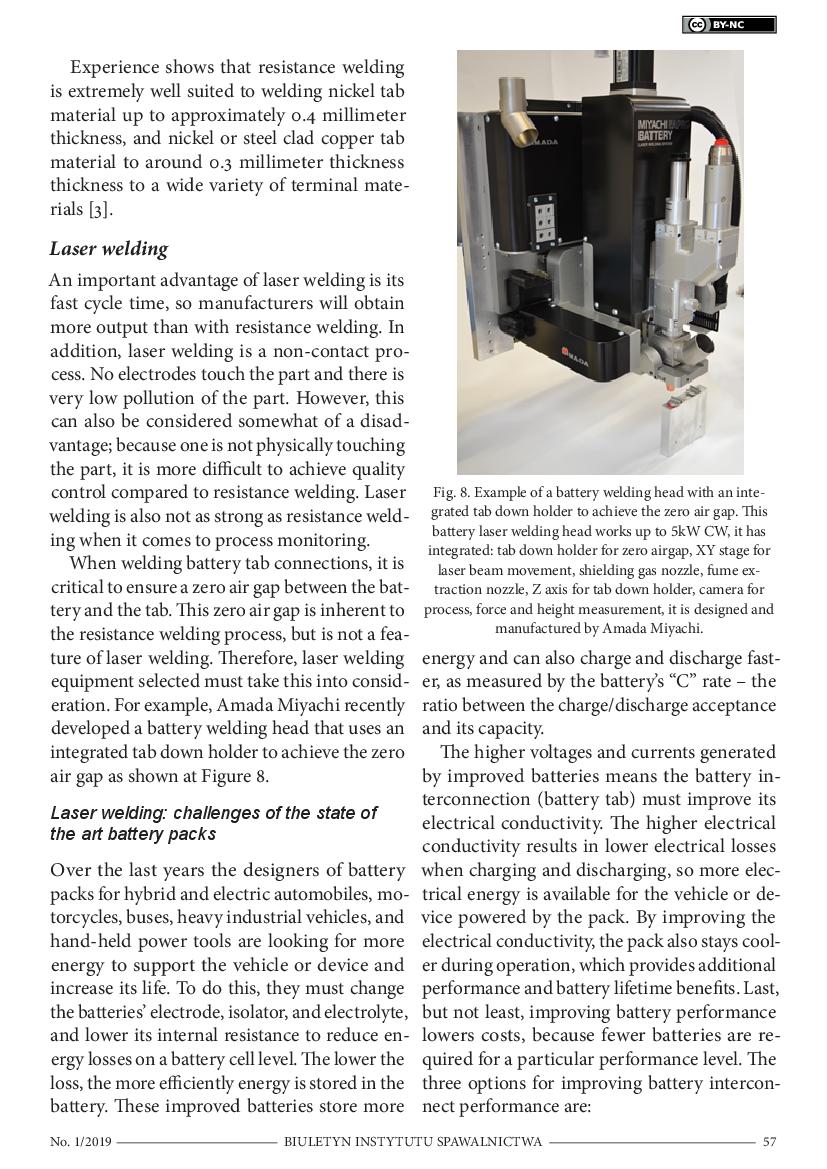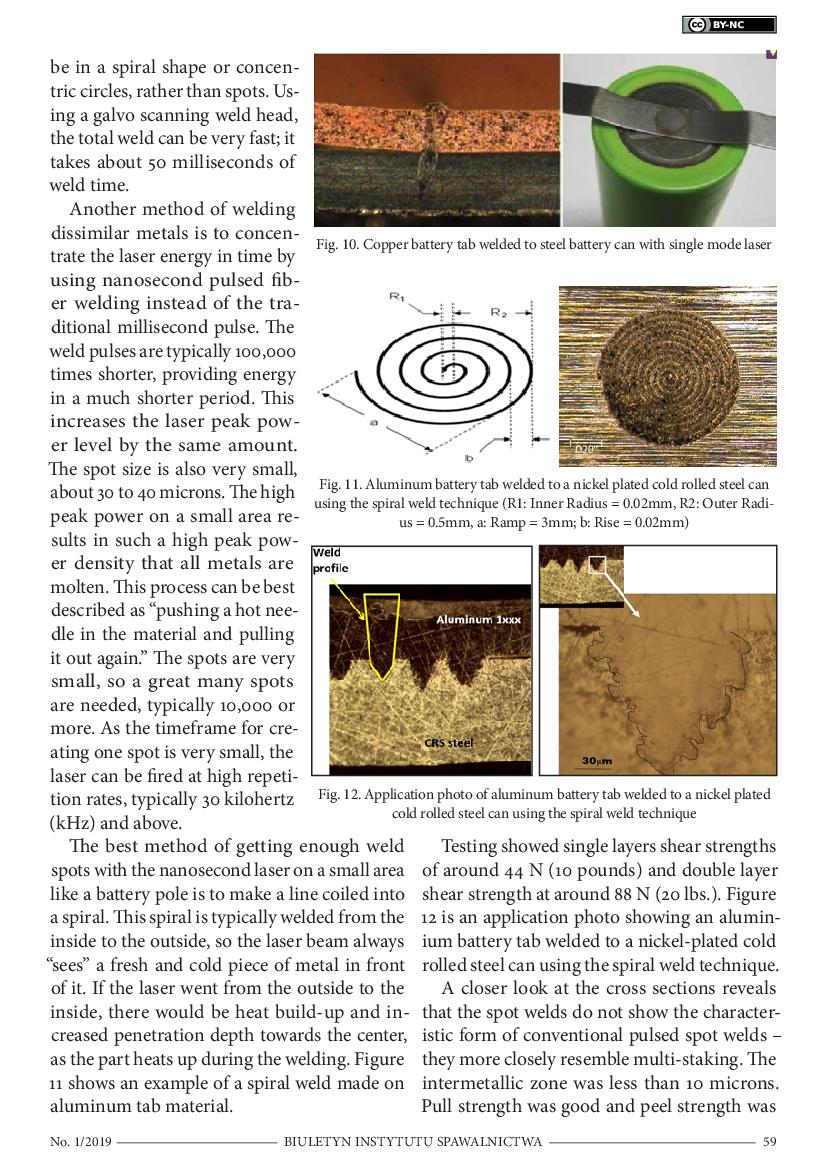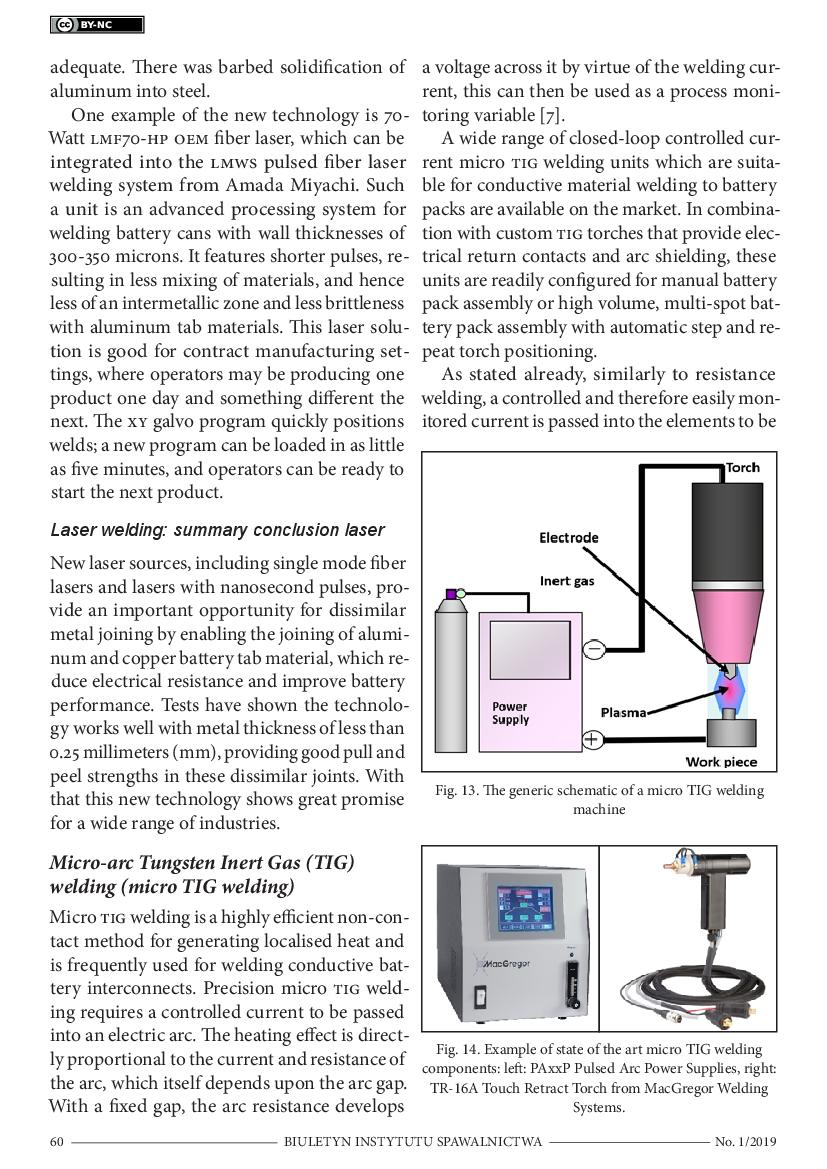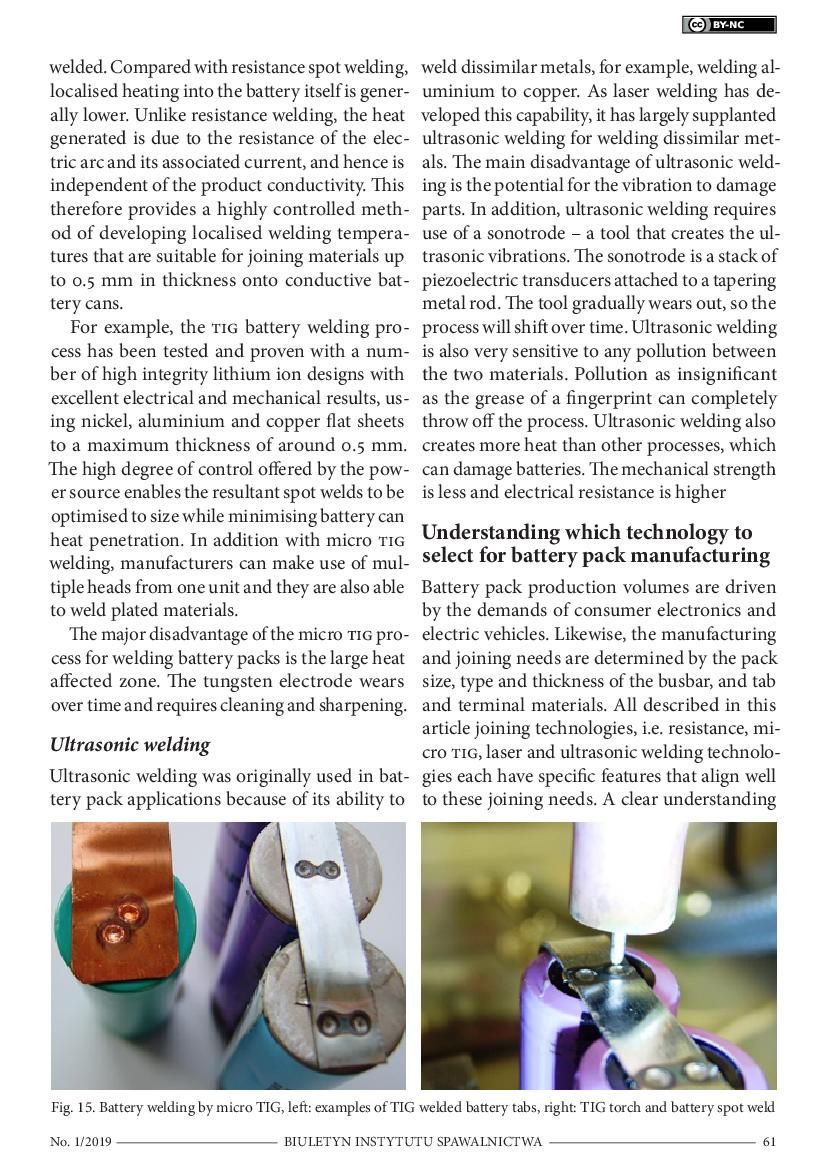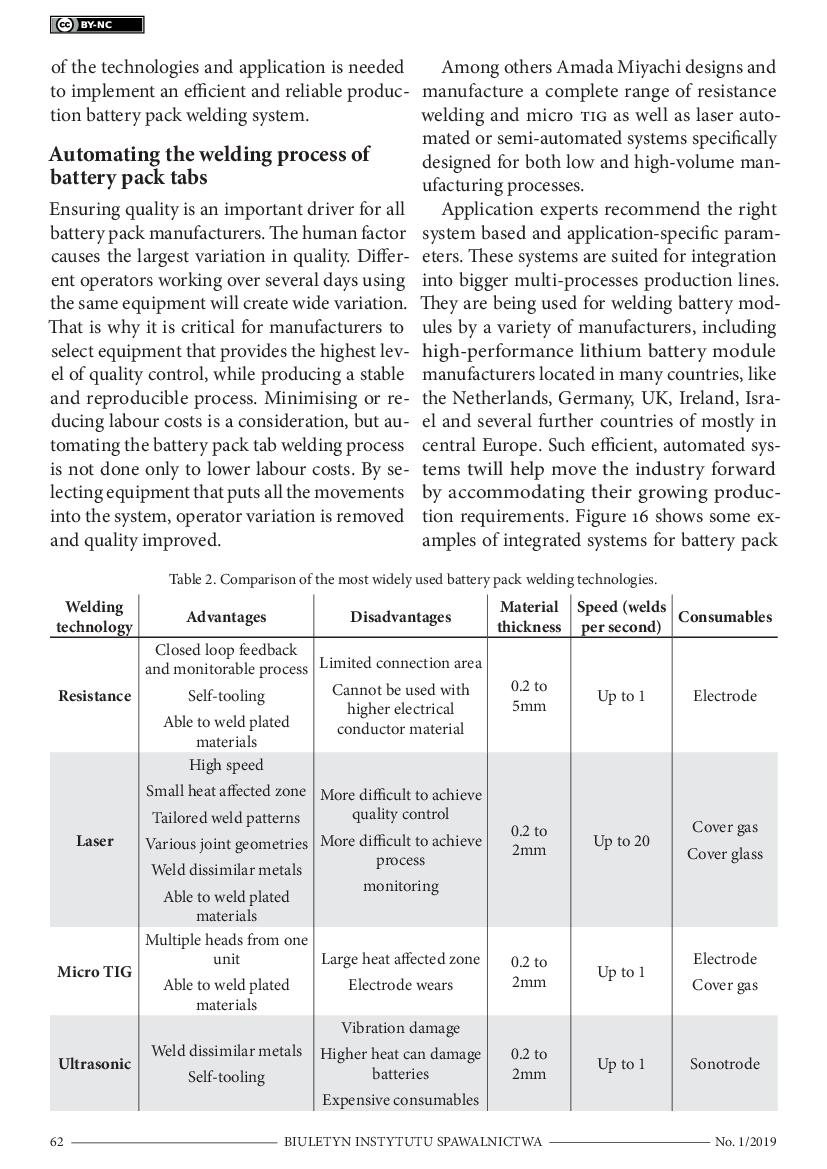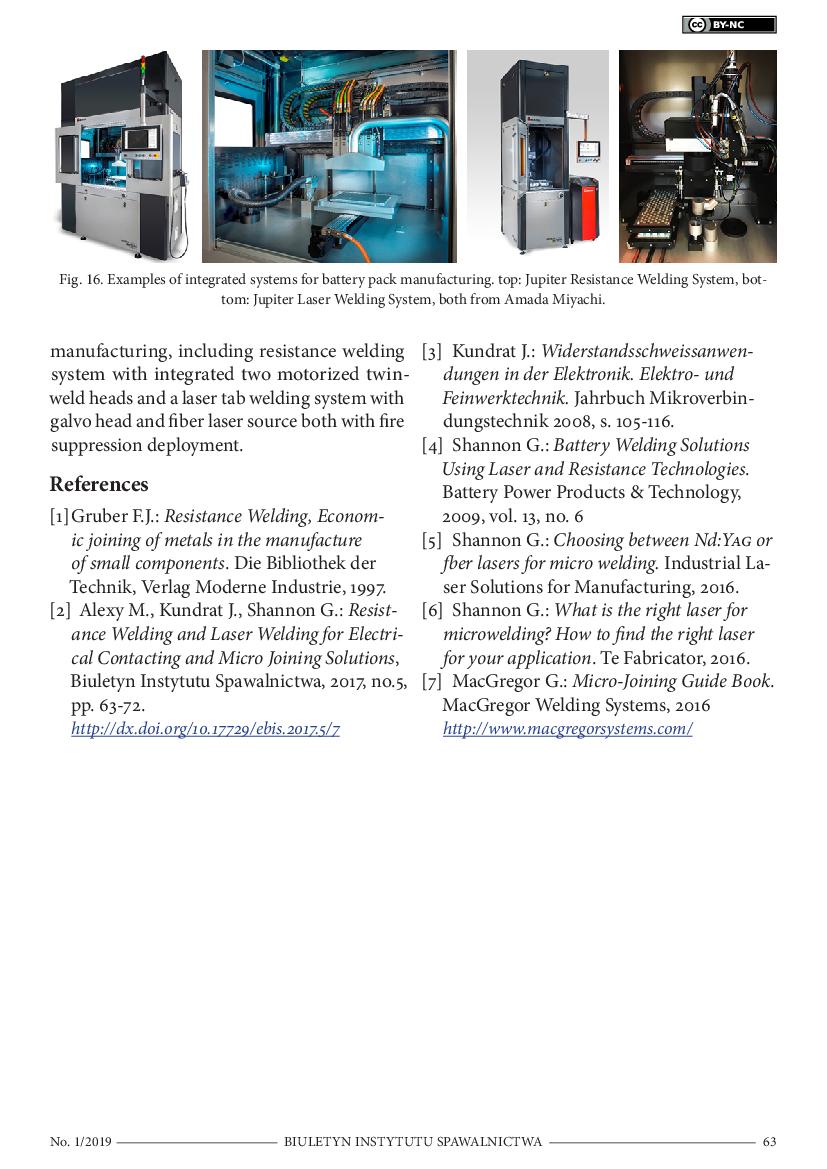 1 / 11

2 & 3 / 11

4 & 5 / 11

6 & 7 / 11

8 & 9 / 11

10 & 11 / 11